AMR Plastics, Inc. has more than 30 years of experience in providing engineering and commodity thermoplastics of all different kinds.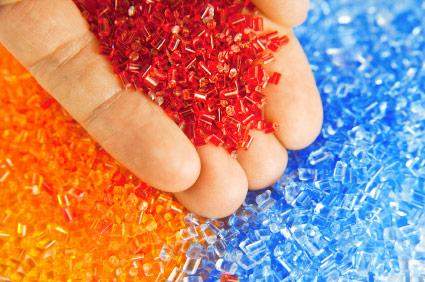 "AMR Plastics can provide for all your raw plastics needs. Work with us!"
At AMR Plastics, Inc. we have three main goals:
Save our customers money
Provide the highest quality materials
Offer an unmatched customer service experience.
As a supplier of raw plastic materials and it's vital to succeed in all three of these areas. 
With experience since 1984 in engineering and commodity thermoplastics, as well as thermoset plastics, our customers benefit from our unique knowledge and expertise.

Joe Baroni, President
Joe Baroni started in the plastics industry in 1984. Between the years 1999 and 2016 Joe was a practicing Financial Advisor with Morgan Stanley. In 2006, Joe obtained his Certified Financial Planning certification and practiced as a CFP® until returning to the plastics industry in 2016.
As President and CEO of AMR Plastics, Inc., Joe Baroni takes his position very seriously and has a passion for the plastics industry. He is focused on making AMR Plastics, Inc., and the industry as a whole, become more efficient, collaborative and professional. Joe understands the difficulties as it relates to plastics – raw materials.  In today's environment, our customers are dealing with long lead times, skyrocketing prices and substandard service.  AMR Plastics is compelled to provide solutions to these issues.
Like most in our country, Joe is witnessing the troubling trend of companies moving their manufacturing to other countries. It is his belief that we have the capabilities domestically to provide products that are manufactured in other countries.  We can do so with better pricing, lead times and service.
With experience in both the plastics and financial industries, Joe is determined to make AMR Plastics, Inc. a global leader in the distribution and compounding of raw plastic materials.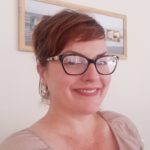 Mendy Baroni, Office Manager
Mendy Baroni has been with AMR Plastics, Inc. since its inception, providing support wherever necessary. With a history in executive administration and human resources, including a bachelor's degree in Sociology from Fresno State University, Mendy provides organizational skills and strategic planning in her role as Office Manager.
In addition to planning and implementing company procedures, Mendy has provided administrative and business support to the CEO and staff to enhance the growth of the company. She enjoys organizing and strategizing towards the success and evolution of the company. Her assistance is integral to our development.
Request a free quote.
Please use the form below for any and all questions regarding product pricing, availability or any technical questions you may have.
OPERATING HOURS: 8-5 PM PST