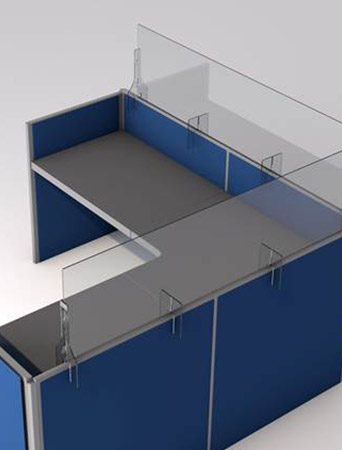 *MANUFACTURED IN CALIFORNIA, USA*
Our custom designed cubicle partitions are made using 1/4″ thickness acrylic panels for companies that want to add height to cubicles.  We include brackets that fit snuggly to the top of the cubicle partitions as well as end brackets designed for excellent stability. 
We have three standard size gaps that fit snuggly to the the top of the partitions to include and we can fabricate to accommodate custom sizes.  Our panels are 23.75″ height 36″ – 72″ width.  Custom sizes are available.  Some of the applications include office work environments, restaurants, schools, markets and more.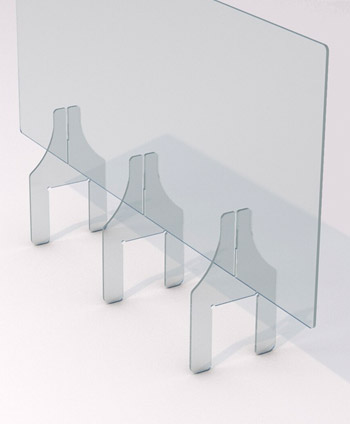 DISCLAIMER: Customer bears full responsibility for making its own determination as to the suitability of each material and/or product purchased. These products are not a replacement for medical grade protective equipment. If you need that type of equipment please consult a healthcare professional. These items do not replace other recommended measures to stop the spread of disease and AMR Plastics, Inc. makes no guarantee related to the purchase or use of these or any other products we sell.
WARNING: This product contains chemicals known to the the State of California to cause cancer and birth defects or other reproductive harm. Please visit www.P65Warnings.ca.gov for more information.
TERMS & CONDITIONS: All sales are final. No returns or refunds will be accepted or issued. Any damage claims must be received in writing within 5 days of delivery.
Please use the linked form for any and all questions regarding product pricing, availability or any technical questions you may have.