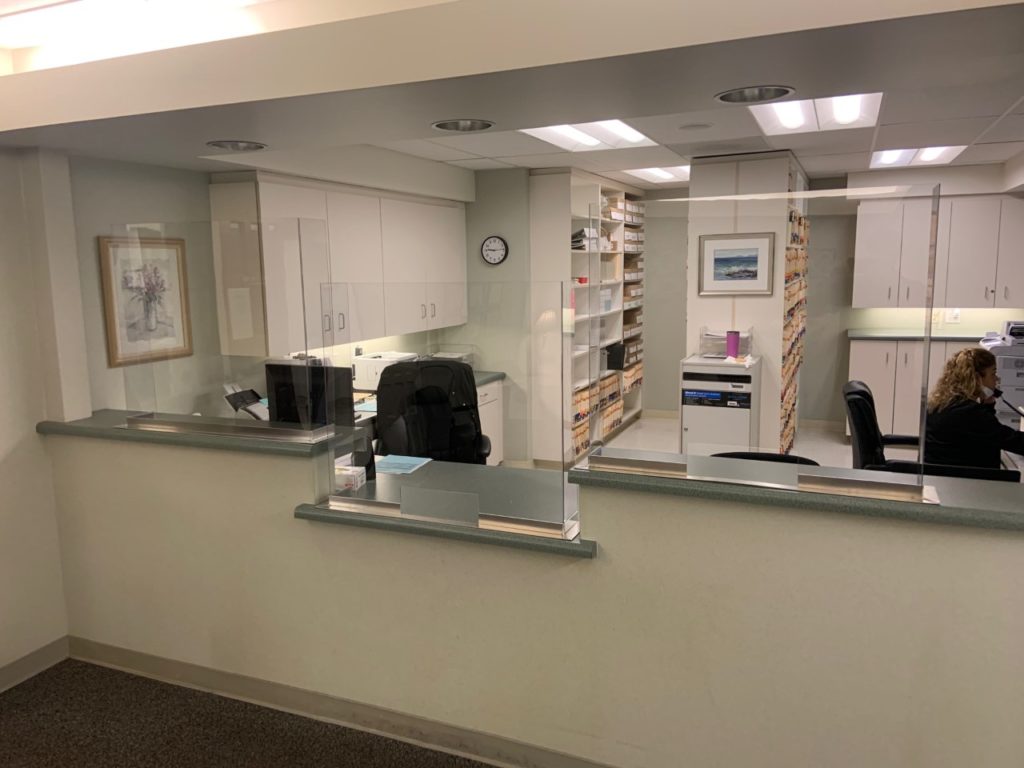 AMR Sneeze Guard Pro
*MANUFACTURED IN CALIFORNIA, USA*
 AMR Sneeze Guard Pro  – $139 plus tax
32"H x 36"W x 6" Flanges


AMR Sneeze Guard Pro with Pass Through – $149 plus tax
 32"H x 36"W x 6" Flanges, with 5″H X 12″W pass through 

Plastic cleaner/polish & 2 microfiber towels – $15.99 plus tax


Volume discounts available – Free delivery on 10 or more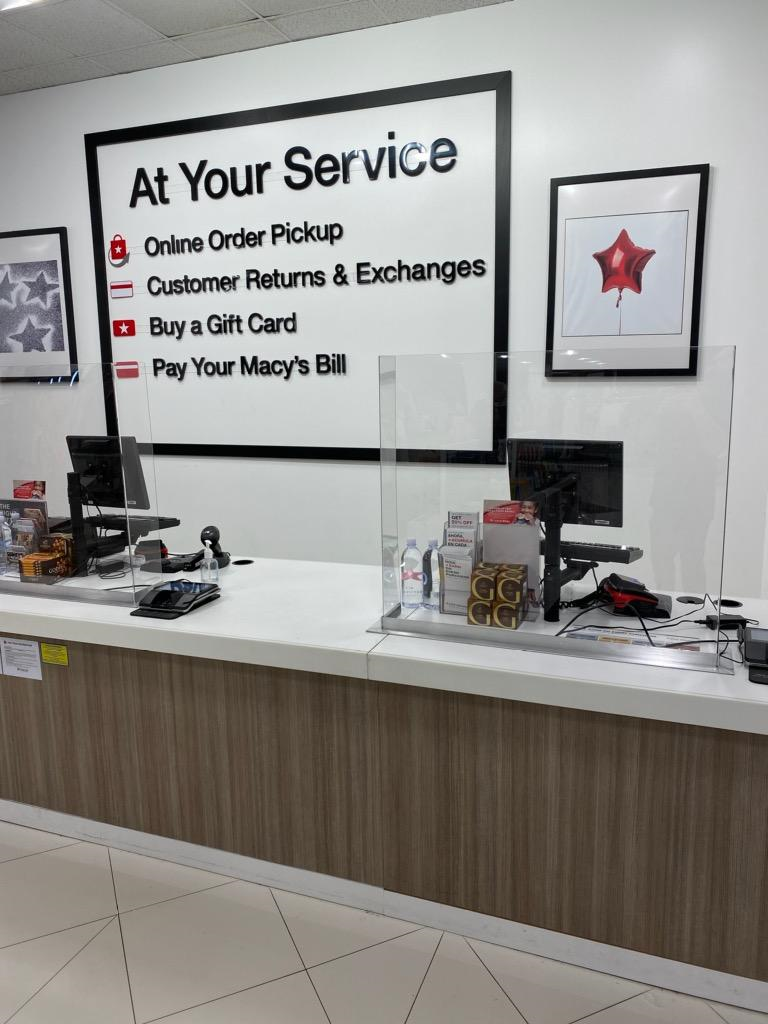 This sneeze guard base is made of aluminum and comes with two-sided tape under the base, ready to peel and apply. The dimensions are 36″ wide x 32″ tall x 6″ bend on each side. The angles created by bending provide peripheral particle protection, which is not offered by many of the "slide together" guards. This peripheral particle protection is accomplished by precisely bending the plastic shield at the fabrication level. This is a high quality product that will help minimize the spread of airborne particles.
By comparison, guards like the ones found in many stores are formed by sliding pieces of plastic together. A sneeze guard of this design typically slides around on its surface and can be flimsy or unstable. Many of the guards we see currently in stores are made from lower quality acrylic. By comparison, we make this premium sneeze shield with high-grade polycarbonate, which is stronger, more scratch-resistant, and (unlike acrylic) it can be bent through fabrication. We also provide cleaner/polish designed explicitly for clear plastic and microfiber towels, which are important in scratch prevention.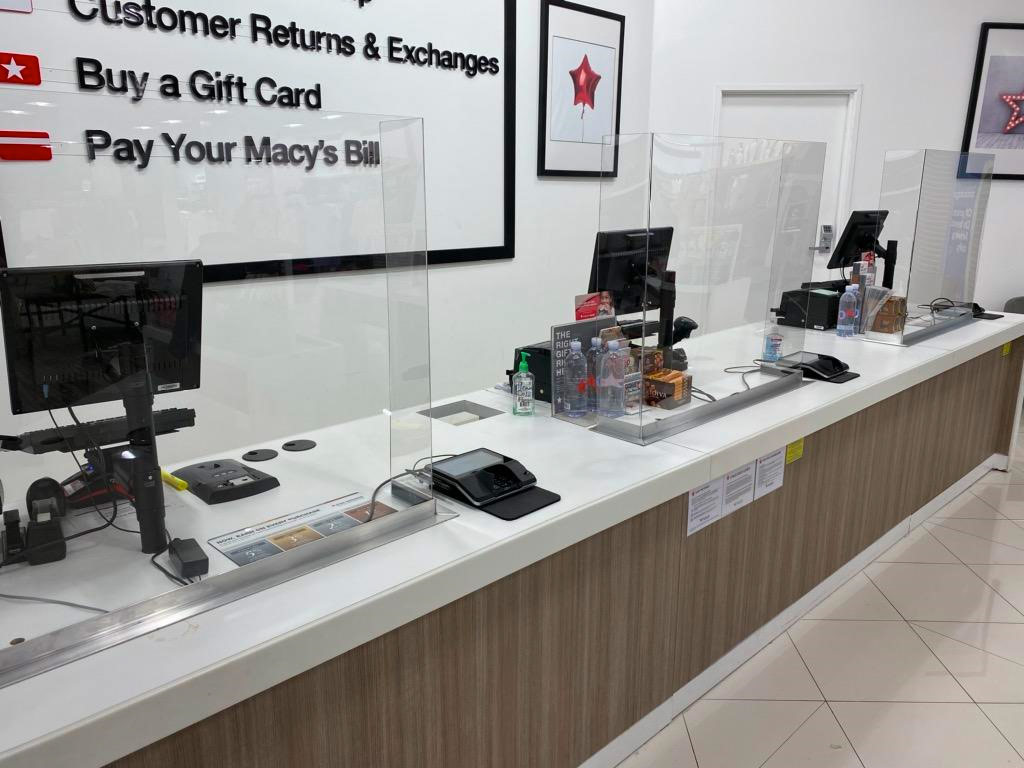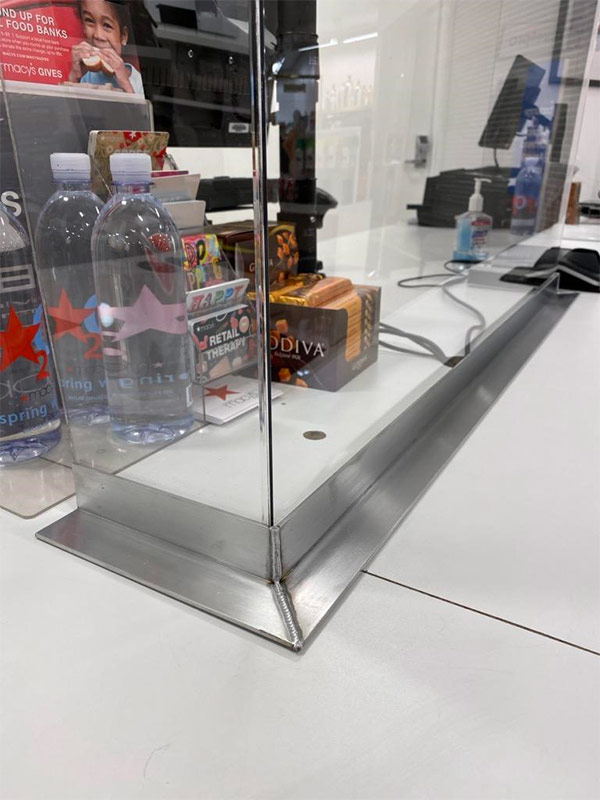 The Pro is well-suited for offices as it protects the workspace from particles landing on an employee's computer or workspace. Its versatility provides for other applications that could include stand-up register/counters and sit-down tables/countertops. If you are looking for particle protection for your employees and customers, you have found it here.
The one-piece bent-flange design and aluminum base provides excellent stability. They are made from high-impact polycarbonate for superior strength.
Dimensions- 32"H x 36"W x 6" Flanges
One-piece bent flange design. Aluminum base For excellent stability. Made from high-impact polycarbonate for superior strength. Fabricated "pass through" for exchanging documents and/or transactions while offering particle protection.
Dimensions – 32"H x 36"W x 6" Flanges,
Pass Through dimensions – 12"W x 5"H.
Volume discounts are available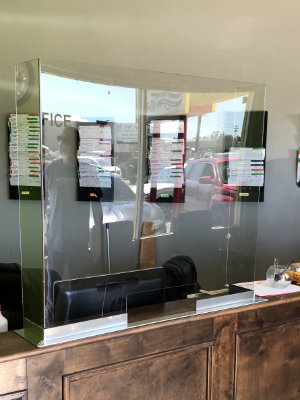 DISCLAIMER: Customer bears full responsibility for making its own determination as to the suitability of each material and/or product purchased. These products are not a replacement for medical grade protective equipment. If you need that type of equipment please consult a healthcare professional. These items do not replace other recommended measures to stop the spread of disease and AMR Plastics, Inc. makes no guarantee related to the purchase or use of these or any other products we sell.
WARNING: This product contains chemicals known to the the State of California to cause cancer and birth defects or other reproductive harm. Please visit www.P65Warnings.ca.gov for more information.
TERMS & CONDITIONS: All sales are final. No returns or refunds will be accepted or issued. Any damage claims must be received in writing within 5 days of delivery.
Please use the linked form for any and all questions regarding product pricing, availability or any technical questions you may have.